High-efficiency DC Fan Motor
The power consumption of the unit with DC fan motor can be reduced greatly incomparison to the old AC product. The minimum power consumption is only 20W, which is reduced by 60%. It can achieve low-cost operation.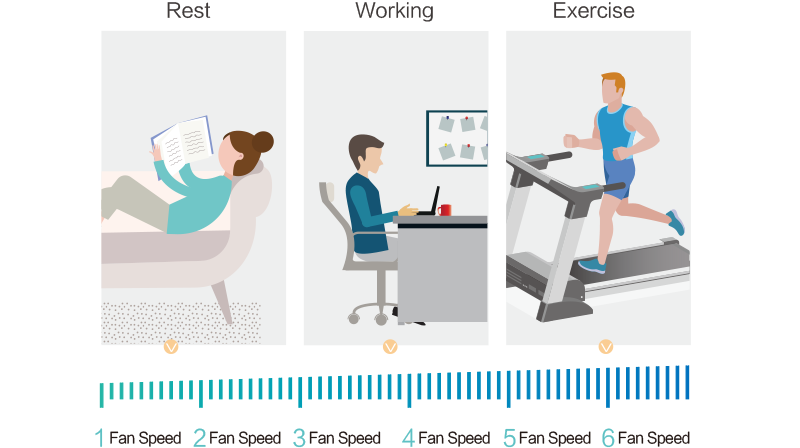 6 Fan Speed
6 indoor fan speeds are available to meet the needs of different indoor conditions.
Optimal Noise Control
The low-noise DC fan motor and the enhanced vibration pad on the distribution pipe and EEV will ensure a quieter operation. Besides, with Hisense special smart noise reduction technology, the operation noise can also be decreased effectively. During the high airflow operation, maximum 5dB(A)* is decreased compare with the previous generation. What's more, sleep mode and quiet mode are also available for users to further enjoy a quiet environment. *Take AVS-12* as an example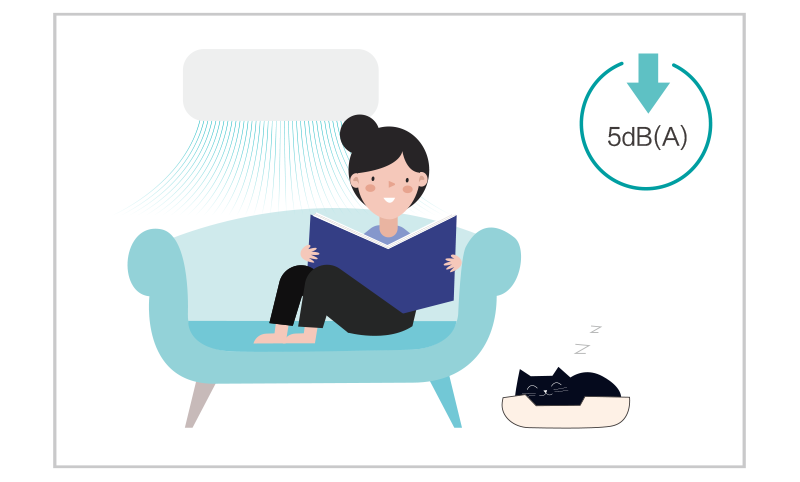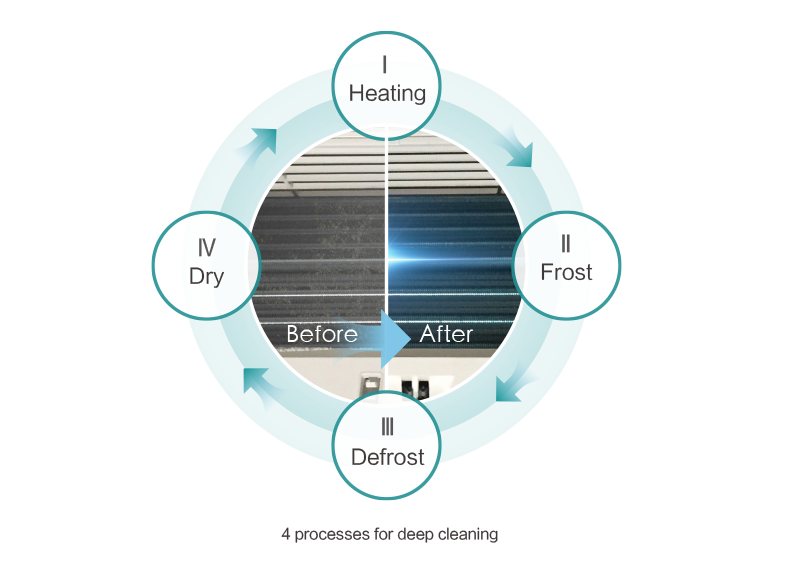 Self-cleaning Function
Featured with self-cleaning technology, the evaporator can be self-cleaned automatically just with the tap of a button in the controller, which is very convenient and saves the cost of manual cleaning, while ensuing a clean environment.
Wall Mounted Type
Lineup