Higher Installation
Air from the cassette still manages to flow down from ceiling heights as high as 4.2m. Not to mention human presence and density detection by motion sensor at such height.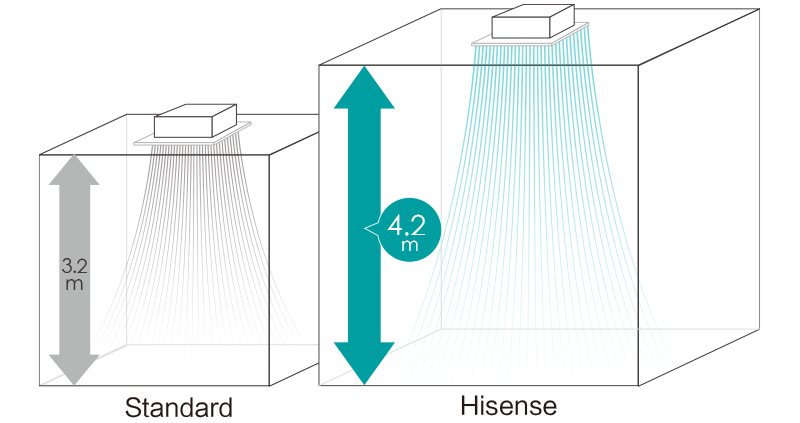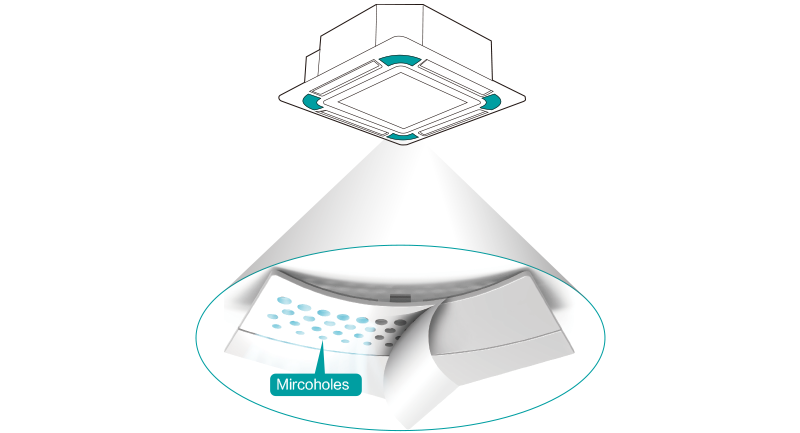 Breeze Mode
Under the new designed breeze mode, the cold air is blown out from the microholes in the panel, and the unit is working in a mute mode, which can avoid blowing air directly on people and achieve more even and comfortable airflow.
Individual Louvers Control
Mini 4-way cassettes louvers are now capable of individual control to freely choose how you want your AC unit supplies air according to different needs, applications and installation layout. Each louvers have 7 angle settings and maximum angle reach at 64°.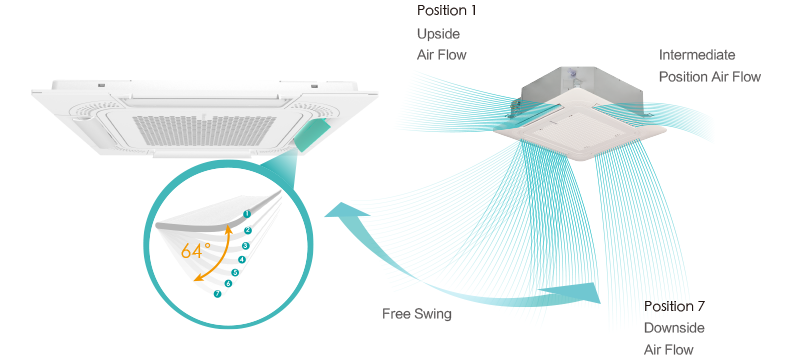 Motion Sensor
The sensor senses the presence of people to automatically turn the cassette unit on or off and whether to direct airflow towards or avoiding humans depend settings set on the controller. During crowded times, the setting temperature is automatically lowered down and vise versa. Meeting comfort and using energy only when necessary.

Mini 4-Way Cassette Type
Lineup