Hi-FLEXi W Series
Hi-FLEXi W series is water cooled combined module product, with max.20HP of single module, and max. 60HP of 3 modules combined. Also it can realize simultaneously cooling and heating within one system. Besides, a new switch box is designed to connect with it, with convenient piping installation.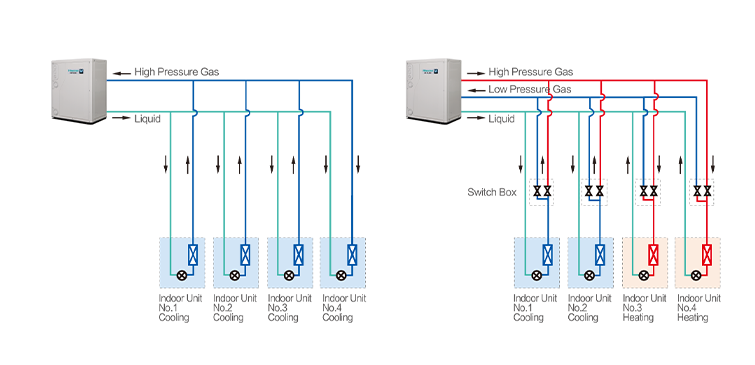 Available for Two-pipe Systems and Three-pipe Systems
Patented 360° Fitted Refrigerant Cooling Technology
Patented 360° refrigerant cooling technology can help to remove the heat from the main PCB, inverter module and electrical box efficiently, which will greatly improve the reliability of the machine, especially in the high temperature ambient.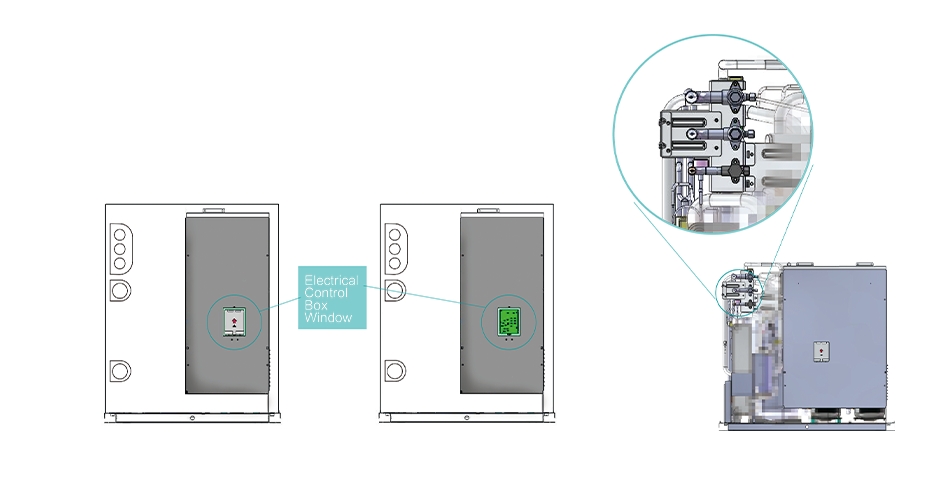 Convenient Installation
The electrical control box window is designed for service engineers to check issues of PCB conveniently. Especially for issues with a high voltage risk of electric shock,it can help engineers to avoid some risks.
Indoor Installation, Not Affected by Weather Conditions
Indoor installation does not affect the facade of buliding, and avoids the poor heat dissipation problems which often encountered by many air-cooled outdoor units. Water-cooled efficiency is higher than air-cooled, making the system more energy efficient.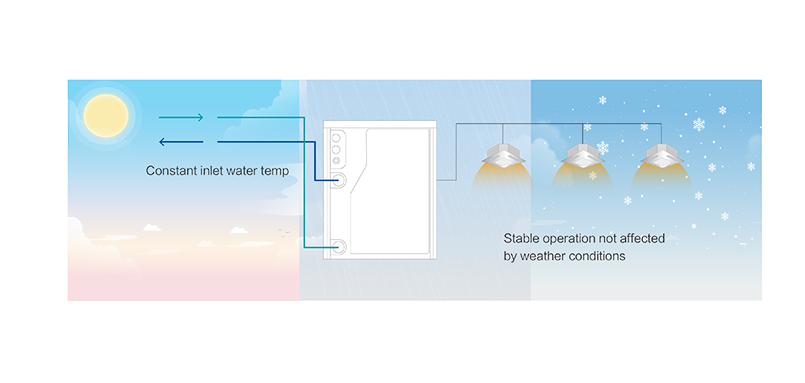 Hi-FLEXi W Series
Lineup