Sleek Smooth Design
Shiny white cover panel of the unit has an streamlined elegant aesthetic. The bolts and nuts used to secure the unit onto wall or ceiling are designed to be concealed in the unit for a sleek room interior look.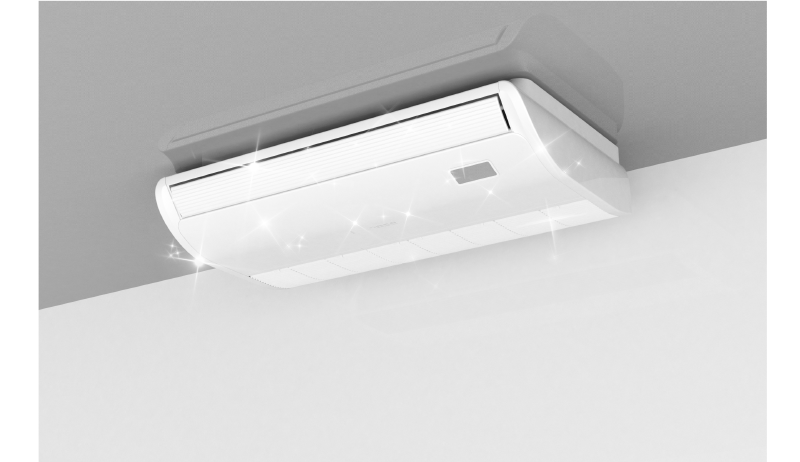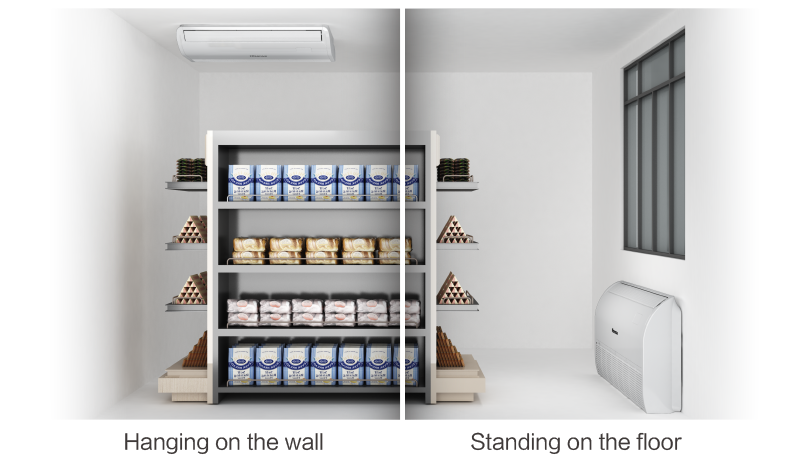 Flexible Installation
The unit can be installed to be standing on floors or hanging on ceilings. Whereby interior walls maximized to display items, can hang the unit on the ceiling.
Wide Air Supply
Louvers are consist of horizontal and vertical flaps to cover larger coverage area to the edges of any rooms. Wider opening angle from up to 120° for vertical louvers and up to 71° for horizontal louvers supplies air further and lower down to floor.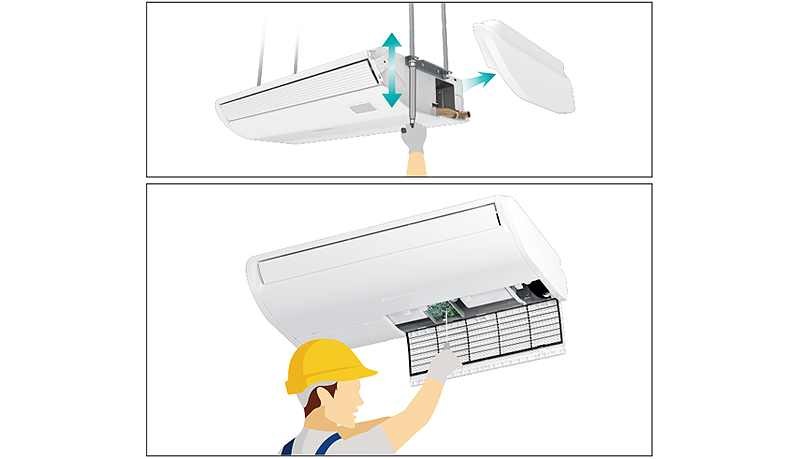 Convenient Installation and Maintenance
Adjust the ceiling or wall mounting height by just opening the side panels without the need to access the internal parts. Service manholes are unnecessary due to the strategic repositioning of piping connections and electrical box behind the air return panel.
Ceiling & Floor Type
Lineup