Flexible Air Duct Layout
High static pressure facilitates extensive ducts and air outlets network, effectively sends air-conditioned air to every corner of the room.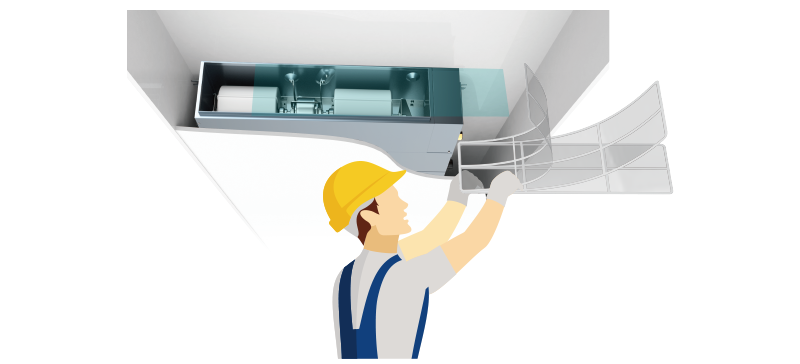 New Improved Bendable Filters
Standard filters that comes with high/low static pressure ceiling ducted type are now optimized to be bendable by improving the material's malleability to improve installation flexibility in narrow ceiling height and restricted spaces.
Fresh Air Introducing
There is a fresh air duct opening reserved in the unit for 10% free fresh airintroductory directly from outdoor, providing fresh air to the indoor continuously.

Ceiling Ducted Type (High/Low Static Pressure)
Lineup