Auto-adjust External Static Pressure
After installation, the actual duct resistance frequently differ from the initially calculated, causing the actual air flow too low or too high. The auto-adjust ESP function can effectively solve this problem. At the initial commission, the system can automatically select the most appropriate ESP value according to the actual duct resistance.


Cold Wind Limit Setting
Thanks to the Cold Wind Limit Setting function, the lowest limit of the outlet air temperature can be set in the range of 10~16℃, which can ensure that the actual outlet temperature will never be lower than the set value, and avoid uncomfortable feeling caused by the direct blowing of cold wind.
New Improved Bendable Filters
Filters that comes with the units are now optimized to be bendable by improving the material's malleability to improve installation flexibility in narrow ceiling height and restricted spaces.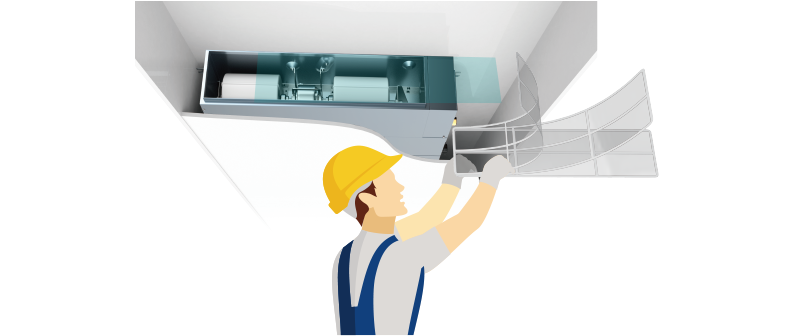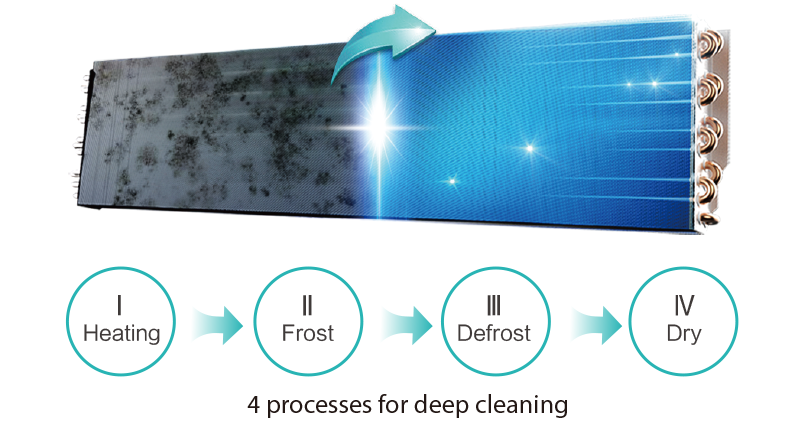 Self-cleaning Function
Featured with self-cleaning technology, the evaporator can be self-cleaned automatically just with the tap of a button in the controller, which is very convenient and saves the cost of manual cleaning, while ensuing a clean environment.
Ceiling Ducted Type(DC High Static Pressure)
Lineup