3D Air Flow
Classy air discharge louver panel with LED temperature and humidity display is available as an optional accessory for the AC/DC Low Height Ducted Units. The 3D louvers on the panel offer wide air flow coverage to keep every corners of your room cool or warm in any seasons of the year.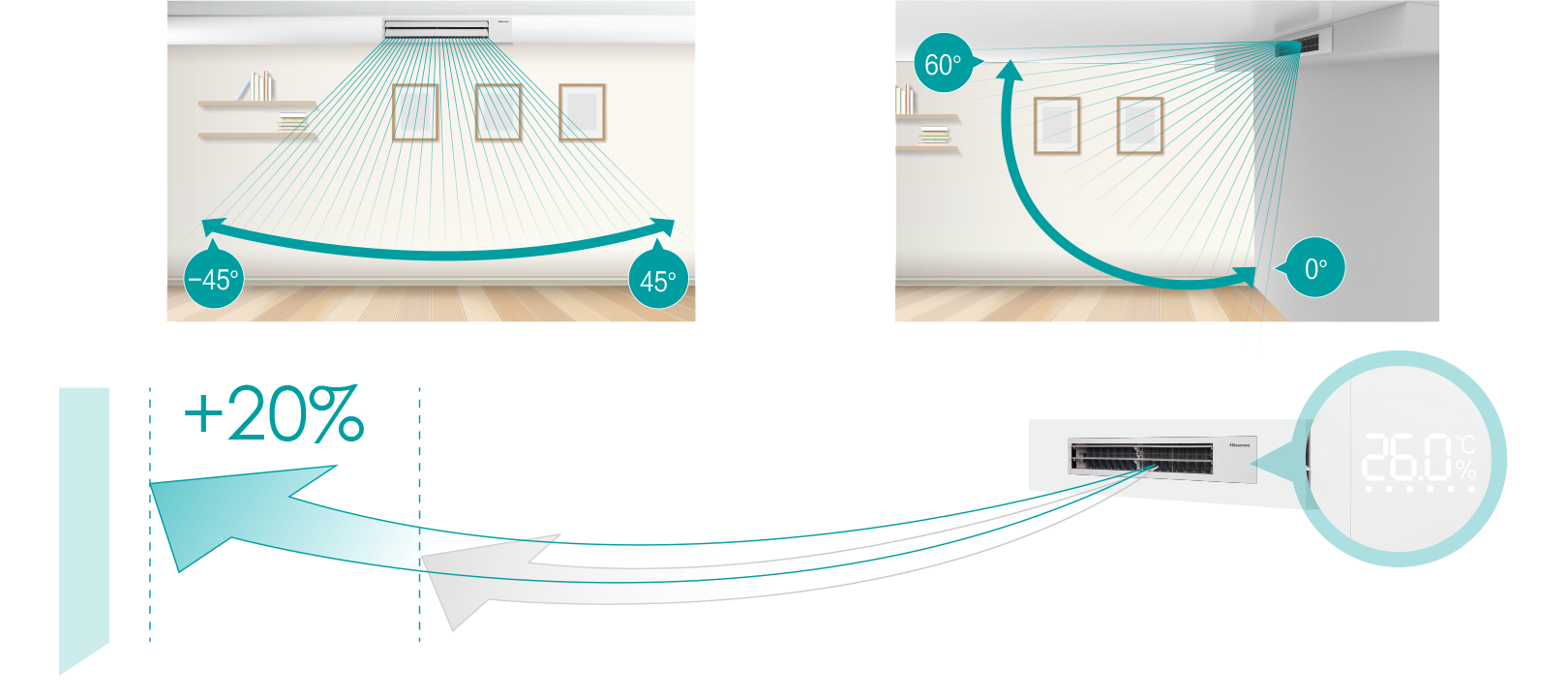 Smart & Precise Temperature Control
To prevent the human height area of the room cools or warms to user's ideal temperature setting. Two Temperature Sensor Control Technology is integrated into the unit whereby the controller, and return section consist of built in temperature sensors to send real-time signals to the unit for a more precise supplying temperature.

Various Device Connection Options
Third party devices and sensors to control the power supply are possible with dry contact connections to the indoor unit. Devices like hotel room key card, window contact and fire alarms can be connected simultaneously.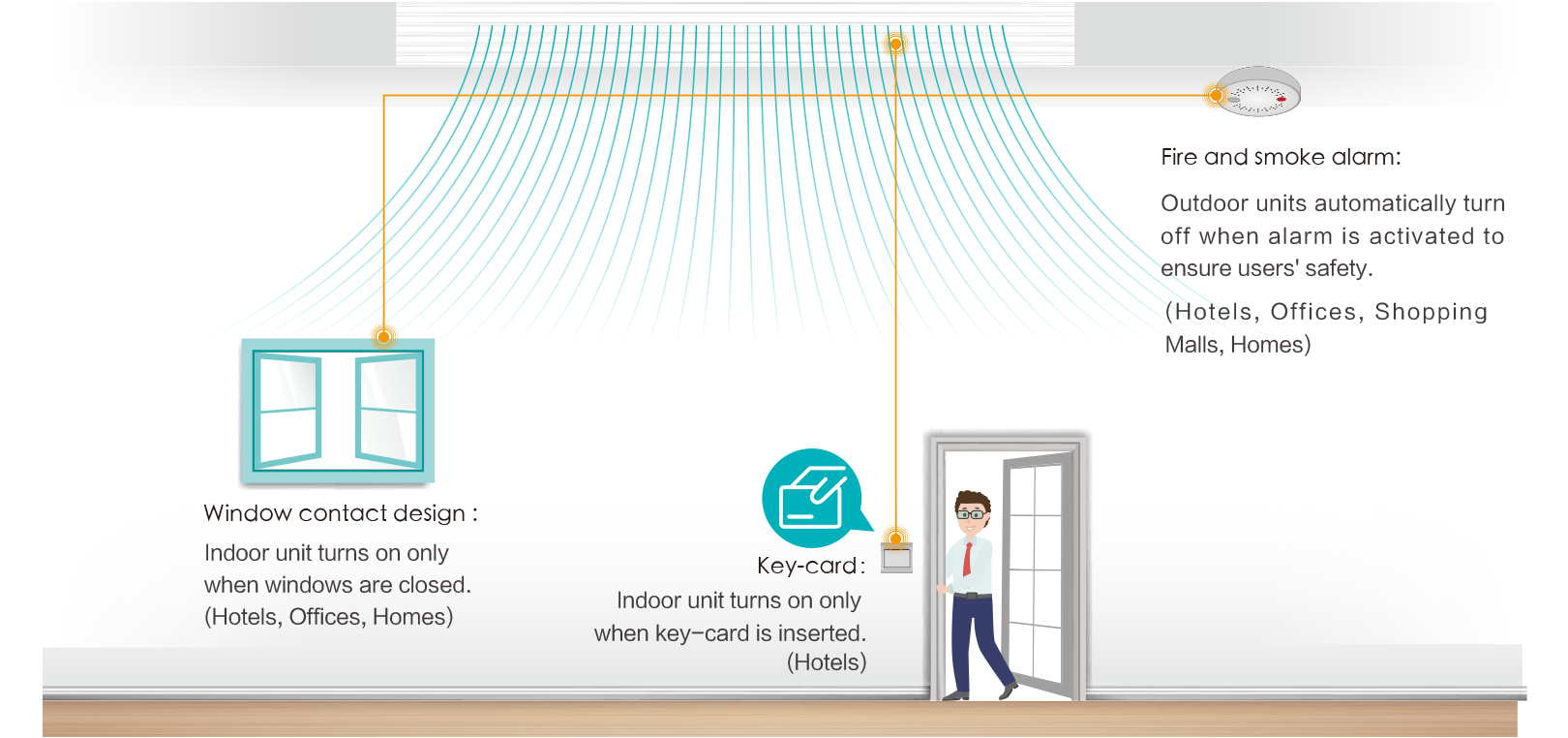 Ceiling Ducted Type (AC/DC Low-height)
Lineup