Compact and Classy Design
The slim structure of the cassette having height as low as 298mm can be installed in ceiling spaces with a minimum of 310mm. Narrow corridors or zoned spaces are best fitted with 2 way cassette due to its compact design.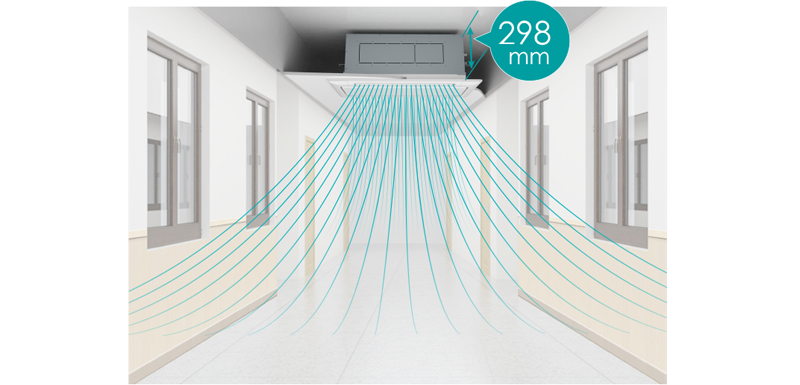 Independent Louvers Control
Each louver's opening angles are controllable individually with a total of 7 choices, with opening angle from 27° to 84° to cover high ceiling narrow long corridors needs and effective warm air supply during winter seasons.
Branch Discharge Option
In irregular room layouts, branch discharge could come in handy by extending air distribution area to the most awkward corners without additional indoor units.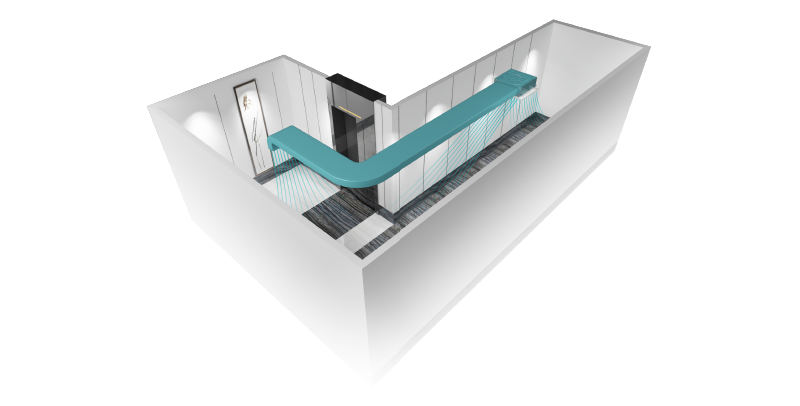 2-Way Cassette Type
Lineup