Chic Aesthetics
Inspired from ceiling concealed ducted units and integrated with the design of cassette units to present 1 way cassette. High class appearance blends into common white plaster ceilings and practical solution for cornered floor layouts, hotel rooms and residential applications.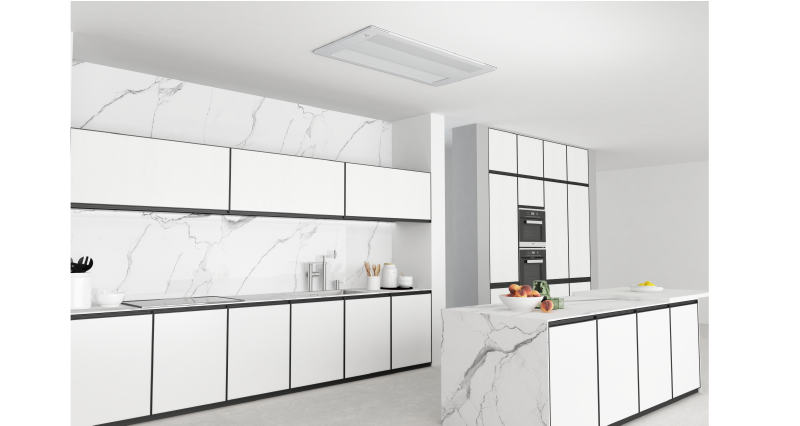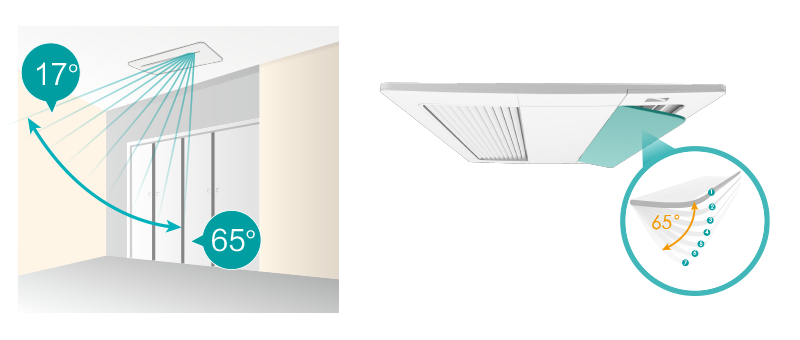 Even Air Supply
Louvers are consist of horizontal and vertical flaps to supply air evenly to the edges of any rooms. Wider opening angle from 17 to 65 supplies air further and lower down to floor needed during heating modes.
Space Saving
Slim body height of 192mm fits in limited ceiling spaces commonly seen in budget hotels and residential applications.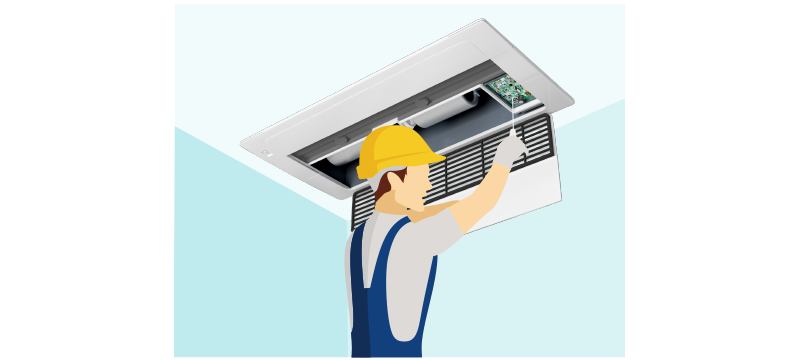 Easier Maintain
The electric box of the cassette is designed and placed beneath the panel. When operate on PCB, it just needsto open the panel and the cover of box. It's easy to takethe service, maintenance and commissioning.
1-Way Cassette Type
Lineup