Hisense on G20!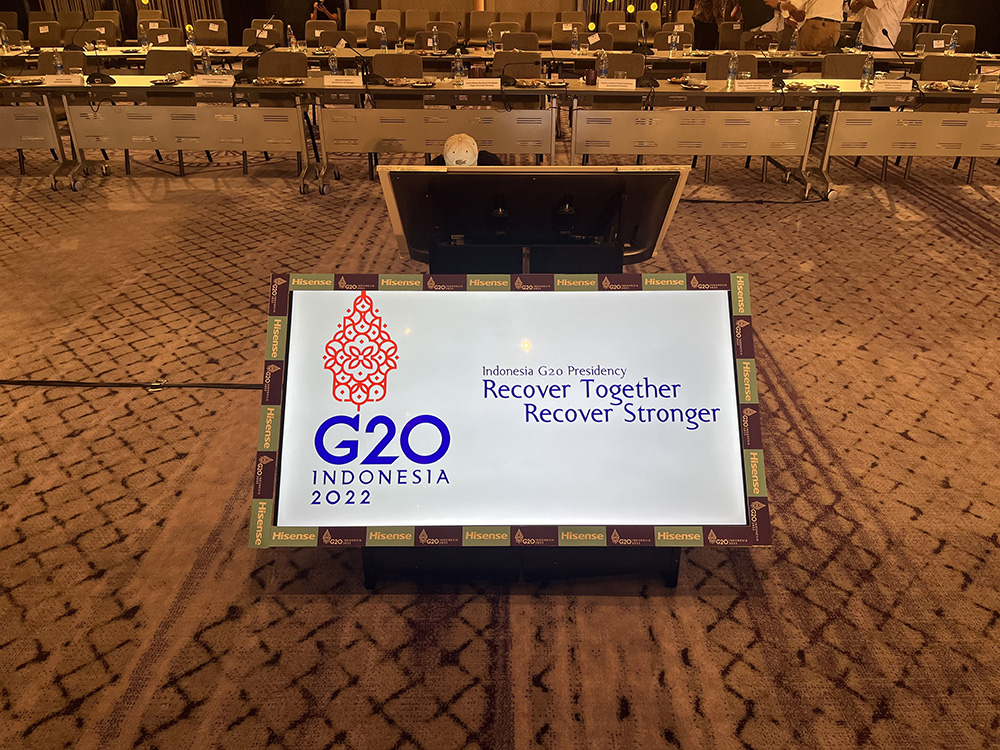 On November 15-16, the 17th 2022, the Summit of the Group of Twenty (G20) Leaders was held in Bali, Indonesia. Where many heads of state, including China and the United States, gathered and attracted global attention. A number of Hisense products provided high-quality services for the summit site.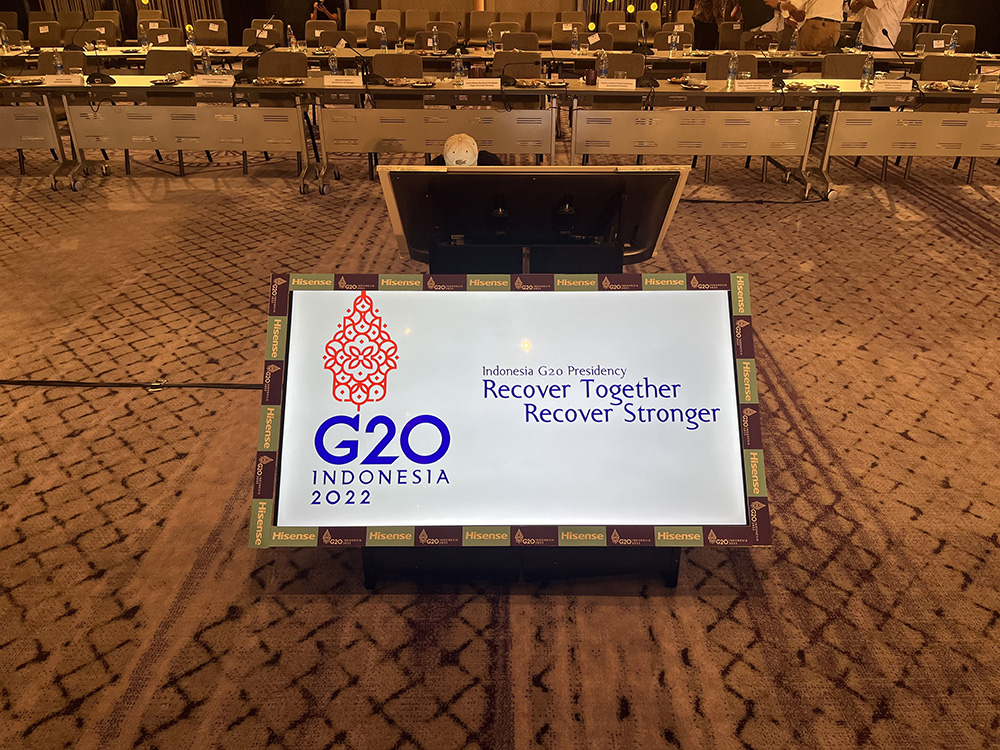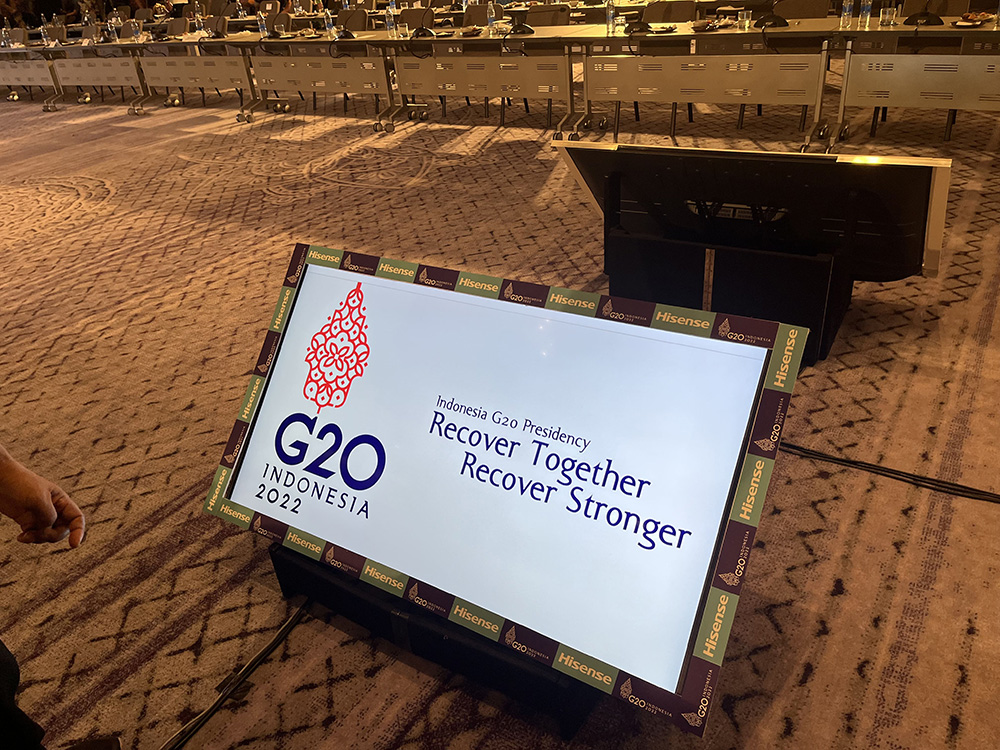 As a bright Chinese element, Hisense's TVs, air conditioners, commercial displays and many other products appeared on the summit site, respectively, in the G20 Organizing Committee meeting room, guest dining area, information technology department monitoring room and police command center and other important locations on the summit site to serve the global dignitaries.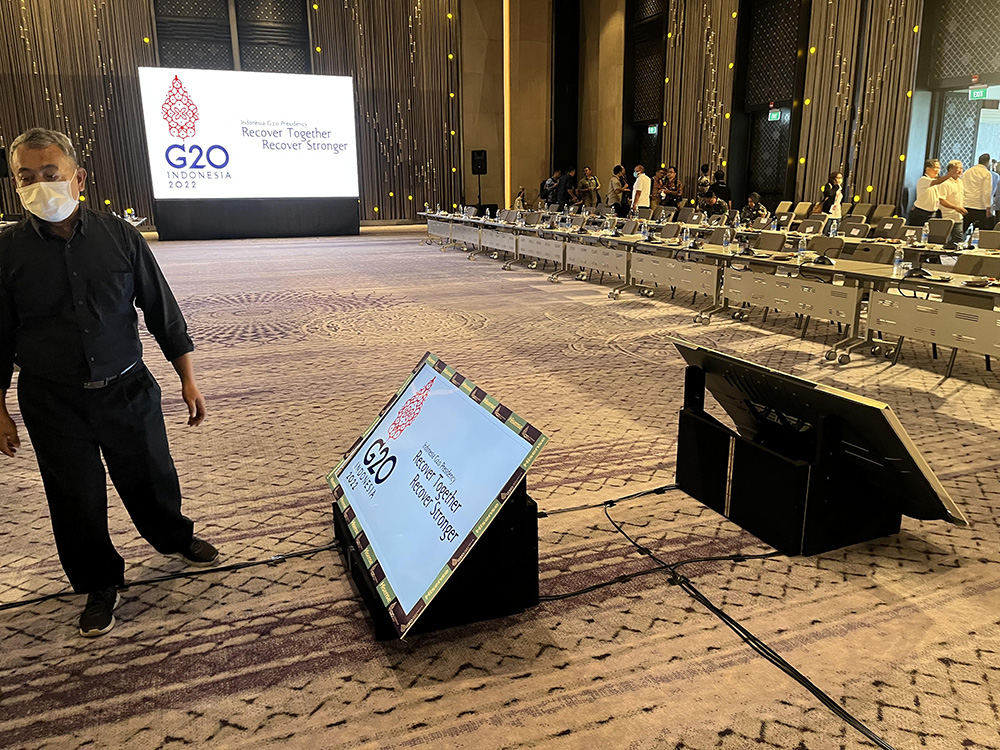 Over the years, Hisense has always adhered to the development strategy of "Big Head Overseas", accelerating global high-quality development and moving up steadily on the world stage. The latest data from AVC Revo shows that Hisense's global TV shipments from January to October reached 19.6 million units, an increase of 18% year-on-year, leaping to the second place in the world, which is the first time for Chinese TV brands to enter the second place in the world in terms of annual cumulative shipments. In the B2B field, Hisense Commercial Display Company has created 138-inch LED all-in-one products, which are widely used in security monitoring, large conferences, and other scenarios by virtue of their seamless splicing, silent operation, stability and reliability, easy maintenance, and series of other advantages. Hisense Network Energy Company has continued to cultivate industrial temperature control scenarios for many years, and the precision air conditioner of the server room continues to maintain industry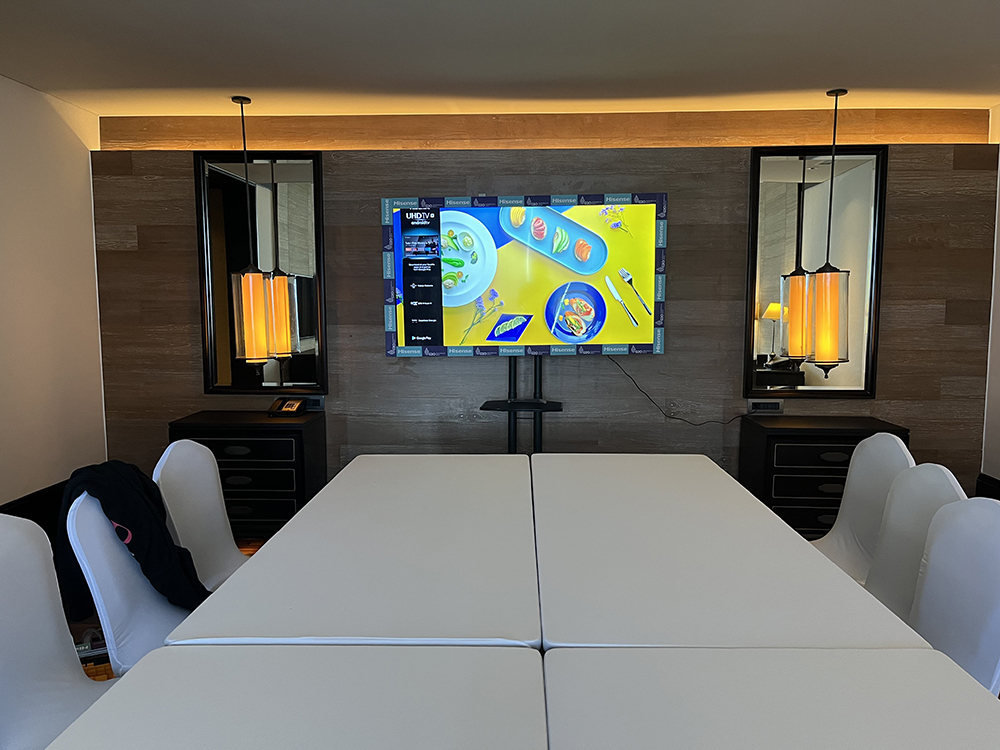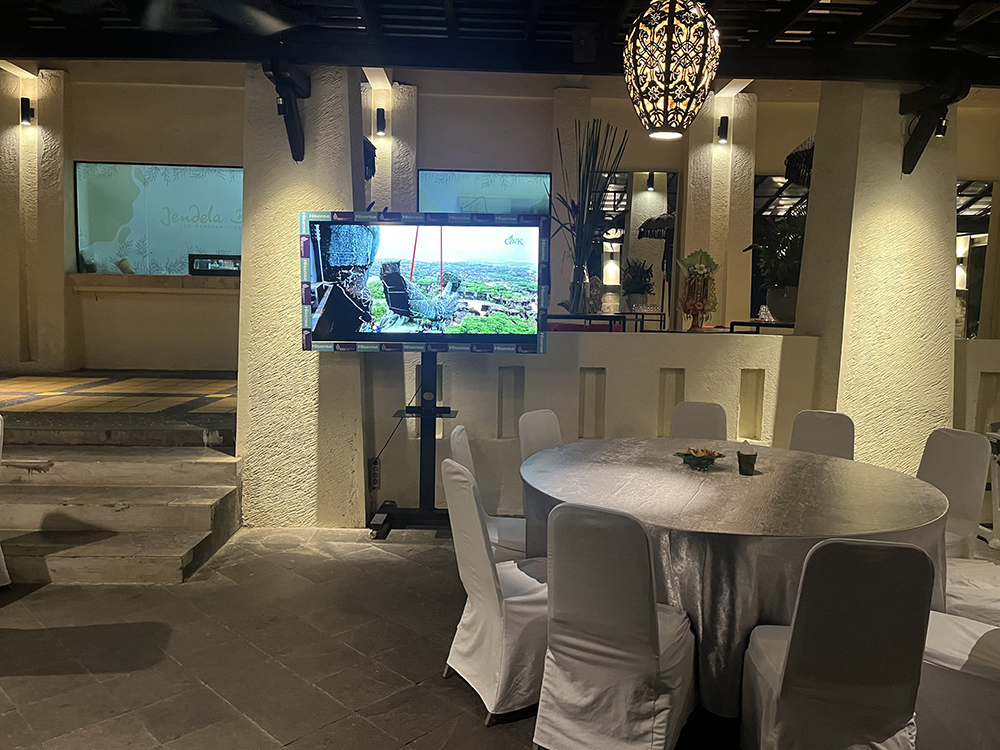 Before that, Hisense Indonesia made advanced layout and services for the G20 Summit, participated in the Indonesian National Calligraphy competition jointly organized by the Confucius Institute of Al Azhar University and the Indonesian Calligraphers Association, and established the "Hisense Fund" at Al Azhar University to sponsor Indonesian students to learn Chinese and enhance the friendship and mutual trust between the people of China and Indonesia.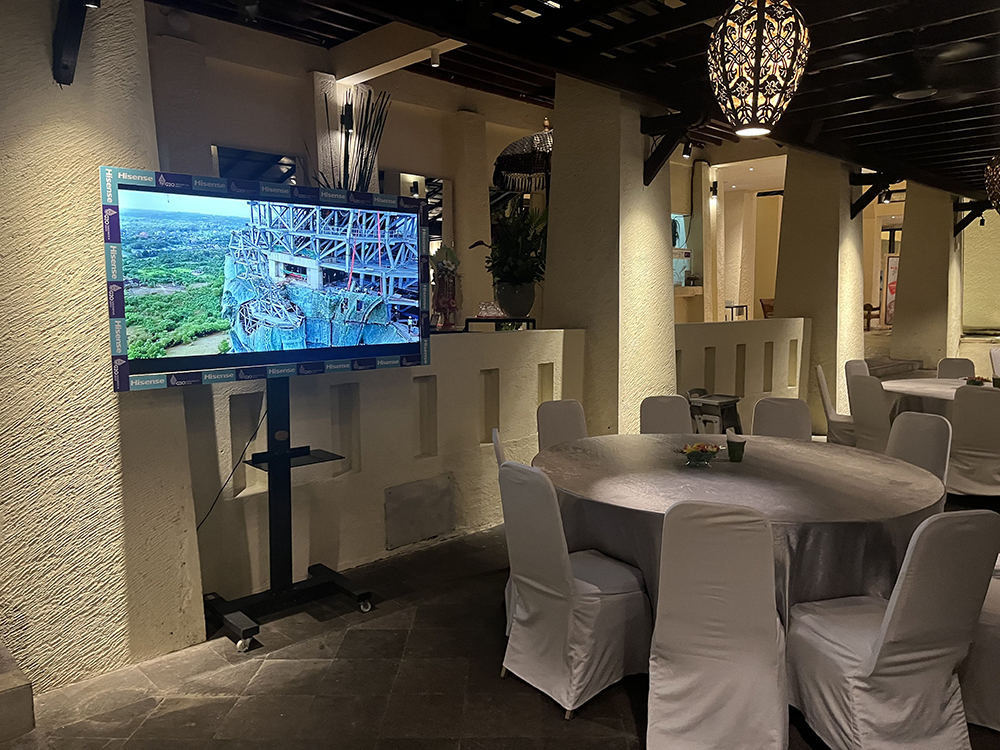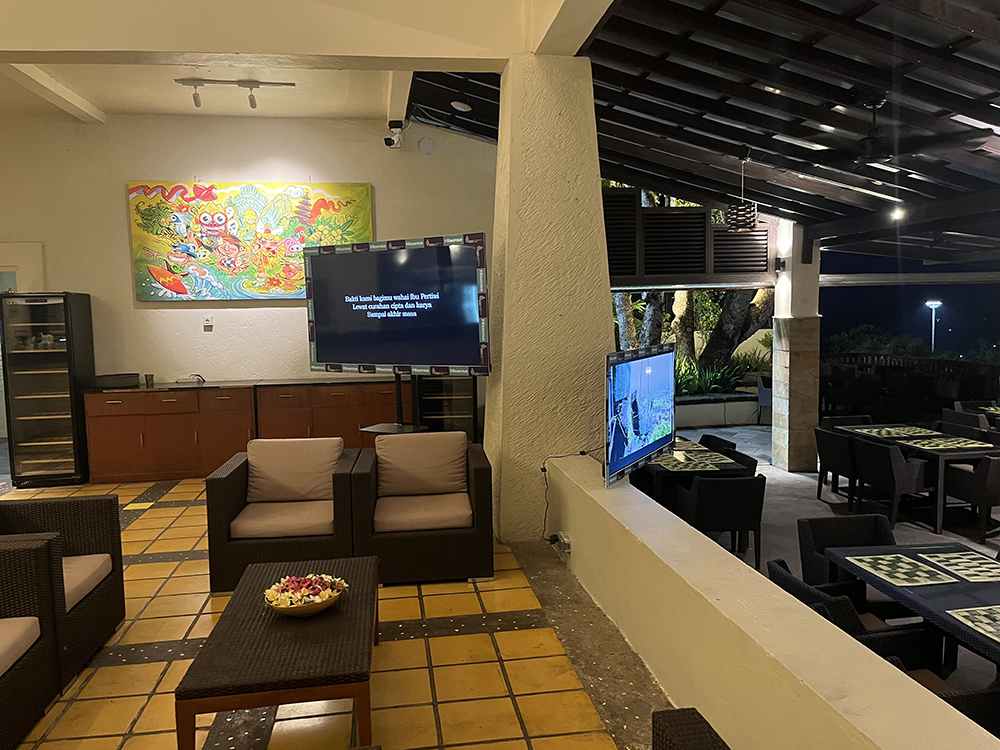 Hisense precision Air Conditioners were successfully bid for the "Belt and Road" benchmark project of the Yawan high-speed railway station project, which was also demonstrated in multiple directions during the G20 Summit.
The 2022 Qatar World Cup will open in the early hours of November 21, and Hisense's multi-category and multi-brand products will continue to screen the world stage and attract global attention again.