For 3 Consecutive Quarters! Hisense TV's Shipment Ranks No.2 in the World!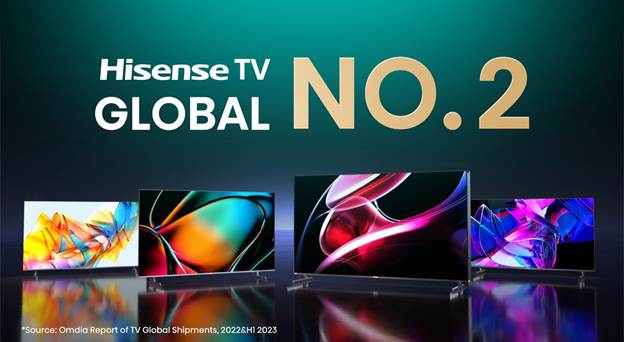 Hisense shipped the second largest volume of TVs in the world in the second quarter of 2023, according to the leading market research institute Omdia. Hisense TV shipment share has ranked second in the world for three consecutive quarters after ranking second globally for the whole year of 2022.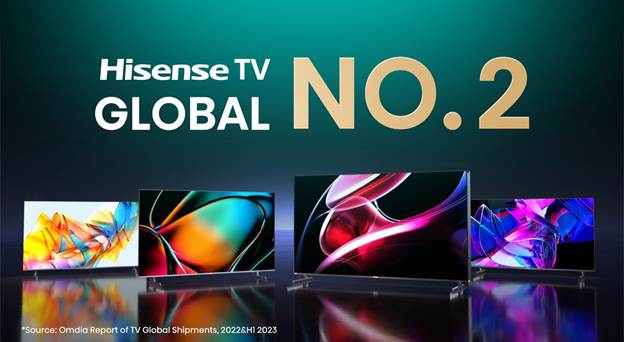 In Q2 2023, Hisense reached a 13.7% volume share worldwide in TVs and shipments increased 19.3% year-on-year. This growth far exceeded the industry average, which was only 5.3%, a comparatively small amount. Hisense was also found to be the brand with the largest year-on-year increase in market share, growing of 1.6 percentage points.
Behind its impressive success is Hisense's unwavering commitment to bringing innovative products to users, like the flagship TV devices, the ULED X and U8. Hisense insists on sports marketing and collaborates with P Paris Saint Germain F.C., the UEFA Nations League, and the FIFA World Cup and other sports events to establish a strong connection with consumers and partners
through the enthusiasm for sports, thereby increasing global recognition. On September 1st, Hisense will showcase cutting-edge products and technologies at the IF exhibition, demonstrating its technological innovation achievements, promoting energy conservation and environmental protection concepts, and serving global consumers with high-quality products.