Chinese Brands Shine On Global Stage, Hisense Witness The World Cup Tournaments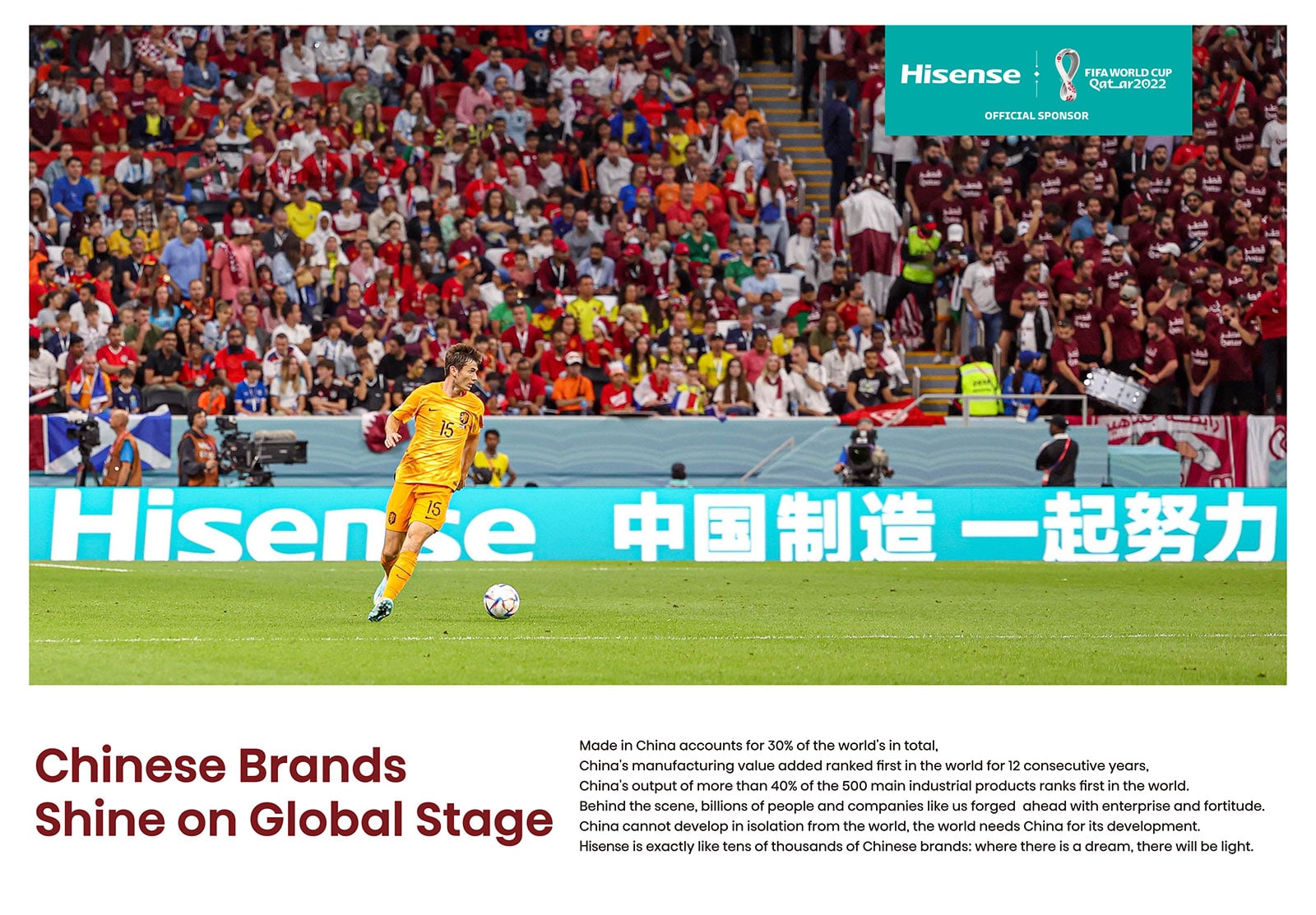 FIFA World Cup Qatar 2022™ continues to be exciting, and the Led Perimeter Board showing Hisense's brand status and product attributes continue to appear in the stadium, witnessing exciting tournaments with fans all over the world. On November 29, the Led Perimeter Board with "Made in China, Better Together" made its first appearance at the tournaments, showing the ambition of the rise of the Chinese manufacturing industry to millions of fans around the world, which demonstrates that "Made in China" represented by Hisense with excellent technology strength in the global market to create a new world, and Chinese manufacturing is taking a more confident stance to shine on a global stage.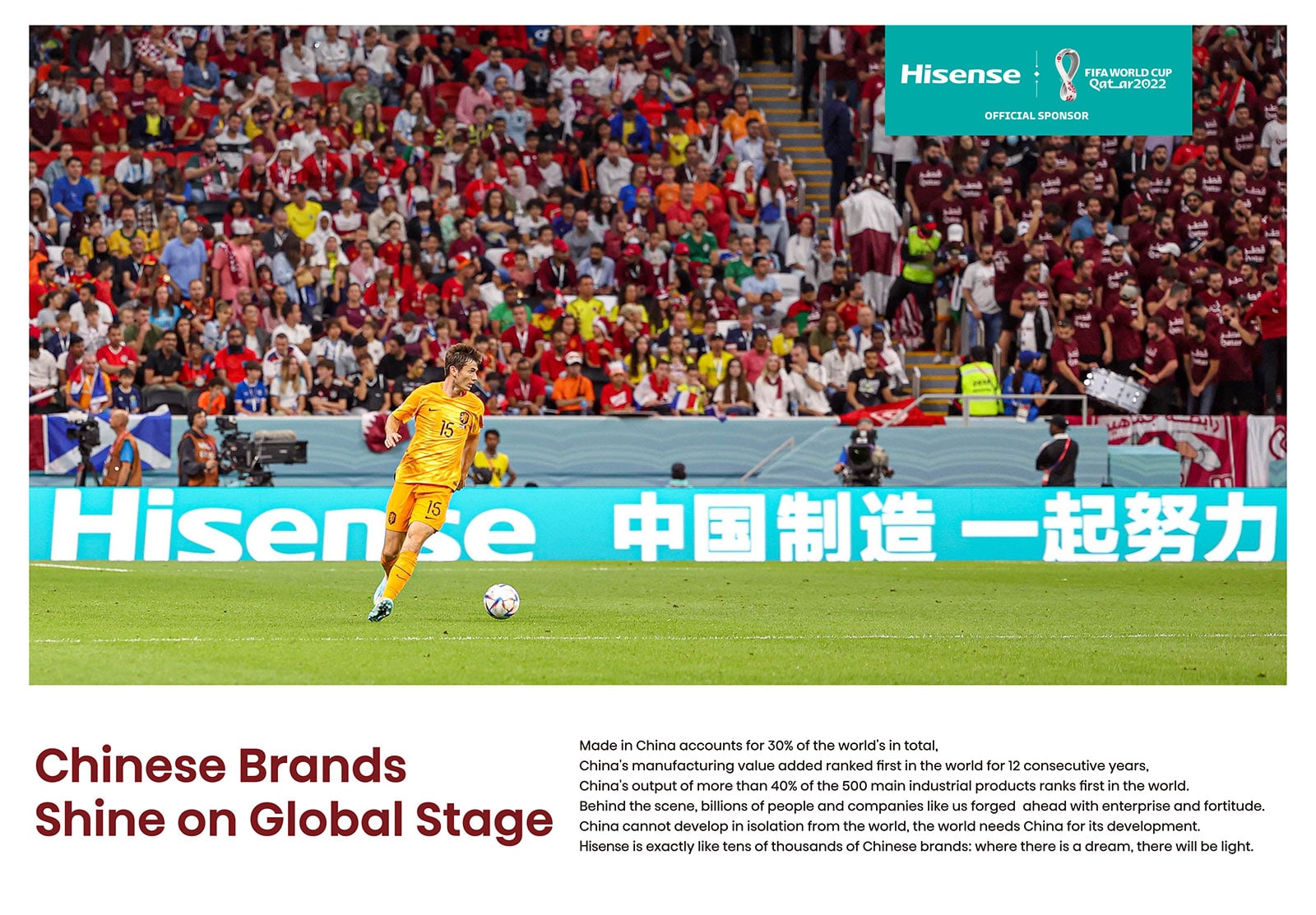 Powerful competitiveness from deep technical strength, Chinese manufacturing with high quality is the biggest confidence of the brand to go overseas. From 2012 to 2021, manufacturing value added grew from 16.98 trillion yuan to 31.4 trillion yuan, accounting for about 20% of the global share to nearly 30%; among 500 major industrial products, China's output of more than 40% of the 500 main industrial products ranks first in the world. Meanwhile, Hisense TV shipped 19.6mn television sets globally in the period between January and October 2022, with a year-on-year growth rate of 18%. This record figure sent Hisense to second place in the global market.
At present, Hisense has established a deepening industrial chain with display technology, core devices, software, cloud-based platform, and application services as the core, continues to upgrade its products to high-end, extend industry chains into high-tech, and steer industrial structure to a higher level. Over the years, Hisense has incubated the industry with technology and continuously expanded the boundaries of smart homes, through independent research and development of chips and other core components, we established an industry supply chain spanning LCD, laser display, and LED.
In addition, Hisense has established 56 overseas companies, and offices around the world, with 23 R&D centers, 31 industrial parks, and production bases, through the localization of R&D, production, and sales, directly faces the local market, understands consumer needs, and insight into industry information finally benefits the upgrading of its own technology, develops marketable products, and makes "Made in China" gradually move towards the middle and high end of the global value chain.